Vision Correction Financing
We offer a wide array of payment options. Denver Eye Surgeons strives to make your eye care and surgical experience as comfortable as possible. That's why we offer you a lot of choices in the way you pay for eye care and surgery services. Our office staff can work with you to select a payment option that fits your finances.
Cash, Check or Credit Card For any of our eye care services, Denver Eye Surgeons accepts cash, personal checks, cashier's checks, and money orders, as well as MasterCard and Visa. For LASIK or other eye surgery, you will need to make payment in full on the day of your preoperative exam. Remember, laser vision correction like LASIK, PRK, clear lens exchange or ICLs are tax-deductible medical expenses!
Flex Plans Do you pay into a Medical Spending Account, Cafeteria Plan or other payroll deduction program through your work? If so, you can put money aside in this account to pay for LASIK or other such procedures pre-tax. Pre-tax deductions come out of your paycheck before taxes are calculated on your take-home pay. If your company offers such programs, you may pay for your procedure with pre-tax dollars, for savings up to 30% — depending on your tax bracket. Please review our page regarding LASIK flex spending.
Insurance Denver Eye Surgeons accepts many vision insurance plans. Call our office to ask which insurance plans we work with. Vision insurance programs never cover Blade-FREE LASIK or LASIK surgery, though some plans offer discounts for LASIK. Once we know what plan you have, we will help you get any of the benefits offered under your vision insurance plan.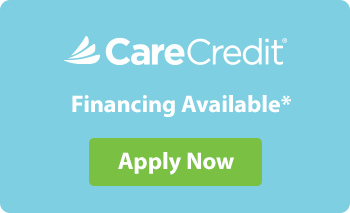 Payment Options If you cannot afford to pay cash or use your personal credit card, Denver Eye Surgeons offers in-office payment options through CareCredit. This is a flexible patient/client payment program, specifically designed for healthcare expenses. Patients use them for co-payments, deductibles, treatment and procedures not covered by insurance, such as LASIK surgery. The plan requires credit approval, but the approval process is simple — you can get quick approval online or in our office.
Please call our LASIK Coordinator at 303.273.8761 for more information and same day credit decision.
*Subject to credit approval. See provider for details